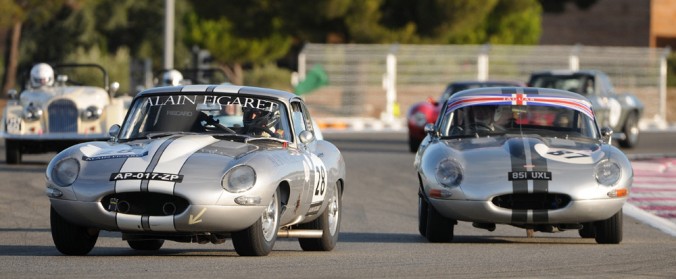 Result of the GAC members at le Castellet – October 6th – 10th 2011
members and friends,
Last weekend Patrick Peter organized one of his famous 10'000 Tours weekend at the High Speed track of Le Castellet.
There where several series racing during the weekend. One being the CER 1 and CER 2 (Classic Endurance Racing), the others being the Sixties Endurance for GT cars until 1965, the Trofeo Nastro Rosso for Italian cars until 1965 and a Race for Group C cars built between 1982 and 1992.
Stéphane Gutzwiller entered his Chevron B16 in the CER 1 race while Christian Traber entered a Porsche 935 in CER 2, a Jaguar E-Type in the Sixties Endurance and drove a Ferrari 250 SWB in the Trofeo Nastro as well as a Lola T70 MK-III in the CER 1 race.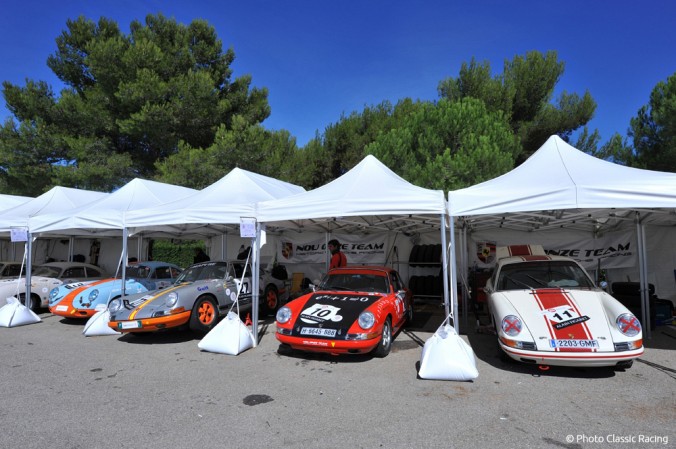 Here are the results of the weekend Races:
Stéphane Gutzwiller finished 10th in the CER 1 Proto 1 class, while Christian Traber together Marc Devis finished 6th with the powerfull and fast Lola T70. For the first time the timekeeprs measured the speed on the Mistral straight.
The Lola being the 3rd fastest car with just over 290 Km/h. Amazing if your think those cars are 43 years old !! The fastest car was a 1971 Ferrari 512M at nearly 310 Km/h just before Signes.
In the CER 2 Christian Traber was sharing the the steering wheel with Dimitri Enjalbert, a young Pro which usually drives in modern GT-3 and GT-1 cars. They finished on the 18th place after having encountered misfiring and injection pump problems during the whole weekend.
In the Sixties Endurance the Jaguar E-Type driven by Christian and Marc Devis finished at an excellent 6th place overall.
Unfortunately the Ferrari 250 SWB broke rear drive shaft in practice and was therefore not able to take the start in the Trofeo Nastro Rosso.
Overall an excellent weekend, beautifull and dry weather and great Racing during the 3 days.