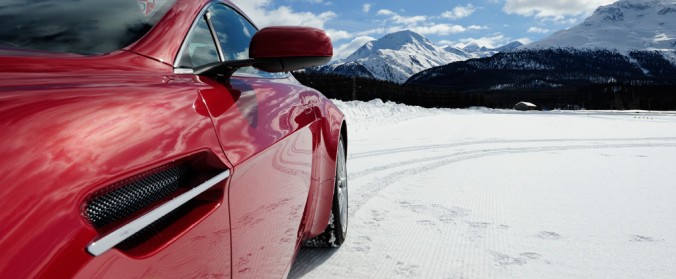 Gstaad Automobile Club winter 2012
Piguet. Thanks to Isabelle de Sadeleer and Peter Auto our Club was able to present for the second time a FIA regulated Historic Rally in our hometown. It is quite an achievement, which was only possible with the support of all you. It is the friendship around our common passion, which is the spirit of our Club. We congratulate Christian Traber for his second consecutive victory in the Competition group, and Pierre Mirabaud for his second position in the Regularity section. Our Club was also well represented in the top ten ranking of the regularity section with Caspar Sturm (5th) and Georges Nicholson (8th).
The fifth Classic Car "Rally & Yachting" was as always hugely enjoyed by our members and their wives. Pierre Mirabaud, who is on a winning streak, finished in first position of this wonderful event. All our thanks goes to our Member Georges Nicholson and the Gstaad Yacht Club for their invitation.
The Training & Snow-Driving on the Saanen Airport snow track will be held at the following dates:
03/01/2012: Training & Snow-Driving Event with the Gstaad Yacht Club
20/02/2012: Training followed by General Assembly at 17.30 in our Club House
25/02/2012: Yearly Snow-Driving Event followed by Annual Diner at 20.30 in our Club House
Please make sure to return the attached answer-forms, and to review the safety procedure instructions , which are also enclosed with the agenda of the General Assembly.
For practical reasons, which include among others the capacity of the Saanen Ice track, we can only accept a few New Members each seasons. As a result the club has a waiting list of potential Members. Existing Members can always invite them as guests to our events, which will enable Committee Members to meet aspiring Members.
The annuity for 2012 has been set at CHF 2'000.- for individual members and at CHF 3'000.- for couples. Children of Members will only be charged CHF 1'000.- this year. For your convenience we have added to the bank instructions a Swiss post payment bulletin. Thanks in advance for making an early payment, it does simplify our administrative work.
We look forward to seeing you soon.