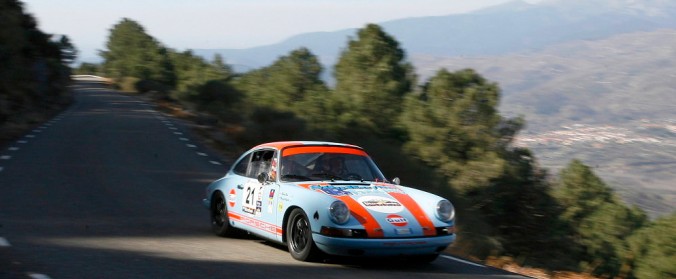 Gstaad Automobile Club, 2012 Summer News
We are pleased to report that our new web site is up and running. It has already be online for the last 6 months at: www.gstaadautomobileclub.ch. Members can find the latest racing results, a photo gallery, the latest program of the season among other topics. There are some great photos from Isabelle of our last snow-driving event in Saanen. In order to incorporate your racing results, racing photos and others news in our site, please send directly a mail to: contact@karita.fr.
The Gstaad Yacht Club invites our Members to their sixth Classic Car "Rally & Yachting", which is scheduled for the 10th & 11th August 2012. There will be an informal briefing in our Club House on Friday August 10th at 19.00 with registration, distribution of start numbers and road book. Prize giving diner will take place at the Gstaad Yacht Club on Saturday August 11th. We always had a lot of fun in the past driving our classic cars and manoeuvring the radio controlled sailing boats. Don't forget to send the attached Registration Form directly to the Gstaad Yacht Club, before the deadline.
We are, as always, looking forward to see you this summer at our Club House, which will be open at some pre-determined date during the summer season. The dates will be forwarded by SMS on your mobile and will be posted on our website.
Last but not least you will also find enclosed the minutes of our 2012 General Assembly.
We look forward to seeing you soon