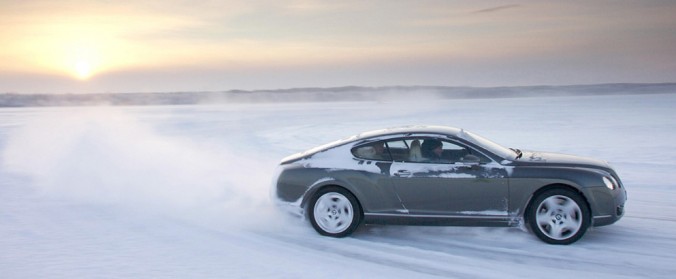 Laponie Ice Driving
Dear Friends,
Dont forget to register with Laponie Ice Driving and to join Christian Traber and Stéphane Gutzwiller for this wonderful experience. Eric Gallardo, at our request, has extended the registration period for another two weeks. If interested please contact directly Eric Gallardo at the below mentioned address in our initial e-mail.
Some of you are already familiar with Laponie Ice Driving, which offers the opportunity to drive at high speed on ice-tracks duplicating famous racing tracks such as le Castellet and Silvestone. It is located on the Swedish part of Lapland, which is gorgeous, and offers a superb organization and infrastructure. Basically you will be driving  a sport car of your choice (Porsche, Subaru WRX, Lamborghini etc) with an instructor seating at your side, who will help you keep the high speed drift under control, for 4 full hours of driving per day.   We are trying to organize a group of 8 members to share this unique experience during 3 days from Thursday January 23 to Saturday January 25. Remember to add 1 day of traveling for each leg.
To register contact directly the organizer: Eric Gallardo   33 1 64 49 60 00 or per e-mail at egallardo@laponie-ice-driving.com; till  September 30. For more information you can call Christian Traber or Stéphane Gutzwiller.