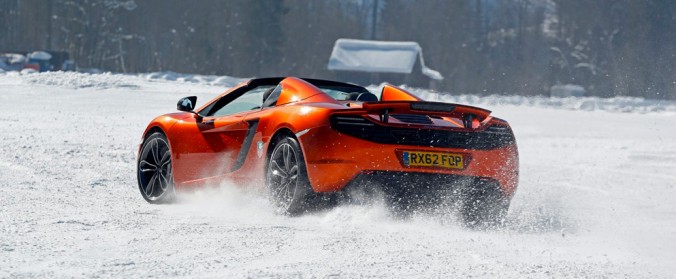 2014 Training & Snow-Driving
Dear Friends,
As we start our ninth winter's season, we want to thank ail of you for your support and for the good time we had together. We still have in mind the third edition of the Gstaad Classic Audemars Piguet, presented by our Club and wonderfully organized by Isabelle de Sadeleer and Peter Auto. Ail the participants were delighted to compete in regularity, which requires great computing skills and a good coordination between navigator and driver. We are very happy that so many of you participated with, Members John Livanos and father/son team Stanislas /Amaury de Sadeleer finishing respectively 2nd and 10th. It is quite an achievement considering the degree of precision required.
The seventh Classic Car "Rally & Yachting" was again hugely enjoyed by our members and their wives. We had a great time driving our cars on the wonderful roads of the Berner Oberland, selected by our President Hansueli Brand, and manoeuvring the radio controlled sailing boats of the Gstaad Yacht Club. Both Clubs also hosted delicious diners in their respective Club Houses.
The Training & Snow-Driving on the Saanen Airport and in St Stephan, which can be designed as a road track, will be held at the following dates:
03/01/2014: Training & Snow-Driving Event with the Gstaad Yacht Club in Saanen
28/02/2014: Training in St Stephan followed by General Assembly at 18.00
01/03/2014: Yearly Snow-Driving Event in St Stephan followed by Annual Diner at 20.30
Both the General Assembly and the Annual Diner will be held in our Club House in Feutersoey.
Please make sure to return the attached answer-forms, and to review the safety procedure instructions, which are also enclosed with the agenda of the General Assembly 2014.
The annuity for 2014 has been set at CHF 2'000.- for individual members and at CHF 3'000.- for couples. Children of Members will again only be charged CHF 1 '000.- this year. For your convenience we have added to the bank instructions, a Swiss post payment bulletin. Thanks in advance for making an early payment, it does simplify our administrative task.
Last but not least, our new telephone: tel.: 033 755 16 92
We look forward to seeing you soon.