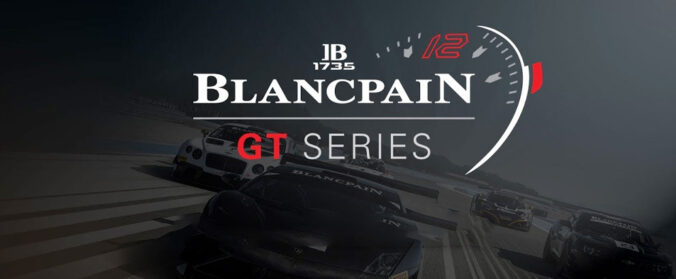 Nurburgring : Karim Ojjeh Race report
A time to Reflect!
55 cars, 5.5 kilometer circuit, 3 hours, 3 drivers, 3 red flags, 1 FCY, 1 safety car, 25 ( the average age of drivers), what is left in stock!
I went into the weekend relaxed, with the two objectives: a) trying my best and b) evaluating my options for next year – if any.
Side note: I went to Barcelona to test the Mercedes AMG GT3 on September 5. The test started well until I spun, hitting the tire wall. Even though the car was not repairable on site, the team manager allowed me to continue testing with another car. Both acceleration and downshifts are not as good as the BMW. However, the overall package of the Mercedes is better. Great on braking, lower center of gravity, less roll, more aerodynamic and NO turbo engine, facilitating the throttle management. More importantly, the tire wear is substantial less than the BMW.
I usually report each session – bronze test, free practice, pre-qualifying, qualifying and race. However, there is not much to report. I asked the team to simply allow me to drive and to leave my co-drivers set the car. On Sunday morning, my qualifying session was cancelled due to fog. Our fasted driver had to abandon two attempts to qualify due to red flags. It was no surprise that we started 53 of 55 cars! Both youngsters did a great job during their respective stints, handing me the last stint in 6th place. After 4 laps, the full course yellow was shown and 4 laps later the safety car was deployed, at which time all the cars were following each other and I lost the lead time. The restart was a mess. I tried very hard to save my position but the car was very hard to drive. End result: 13th in class, 35th overall.
I had a long conversation with BMW. They understand that a lot of work is needed to improve the car: traction, back axel and tire wear. I tried fitting in the Audi R8 – I had to apply my full yoga potential! I am calling Ferrari. I've looked at the difference between Pro-Am, requiring a pro driver,, and going back to Am, or another championship called Sport Club. Looking at last year's times I was on average 1.7 seconds slower this year! At this time I am a little lost in transition for next year. I guess we will just have to wait and see, keeping my options open. One thing for sure: The Blancpain GT Series is ruthless, best GT3 series in the world, most competitive GT3 series in the world with very young and extremely talented drivers. There is a time when you need to reflect and make the right choices.
In closing, I would like to thank my sponsors and supporters. I hope you enjoyed the reports and pictures.
I'll be in touch.
Karim A. Ojjeh