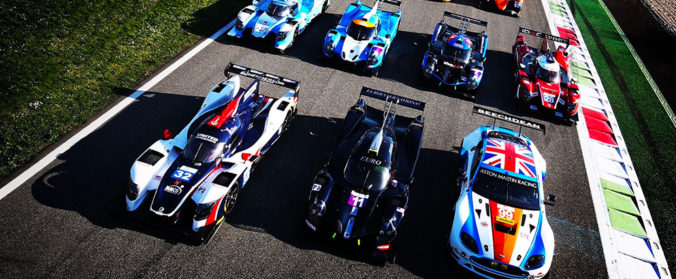 Let's go to Silverstone for the first stage of ELMS Championship
After official Monza trials, United Autosports teams are ready for the first race that will take place in Silverstone on 14th and 15th April.
Monza trials were encouraging, the Ligier JS P217 – Gibson #32 managed to stay at the 5th place and 6th place of the fastest lap time during the five scheduled sessions. With an average speed of 211km/h, Hugo de Sadeleer and its team mates Will Owen and Filipe Albuquerque are waiting for Silverstone Championship debut.
Hugo de Sadeleer: "We had a great time on Monza circuit with a shiny weather. We all have realized a good time lap on the circuit. LMP2 is really different from what I'm used to on a circuit like Monza but these two days were really instructive. They gave us confidence for Silverstone."
Located in Great Britain, Silverstone circuit represents 5.901km. Each year European Le Mans Series takes place in extreme conditions on this circuit like 2013 with pouring rain or snow during 2016 session. So Silverstone race will surely be an impressive show!
Hugo de Sadeleer: "Silverstone is an important stage in Championship, United Autosports will race at home. Running in prototype for the first time in Silverstone is certainly a new important step in my career. It's a special place to make my debuts."
Silverstone week-end will debut by qualifications on April 14th then the race will take place on Saturday 15th April at 2:30 p.m.