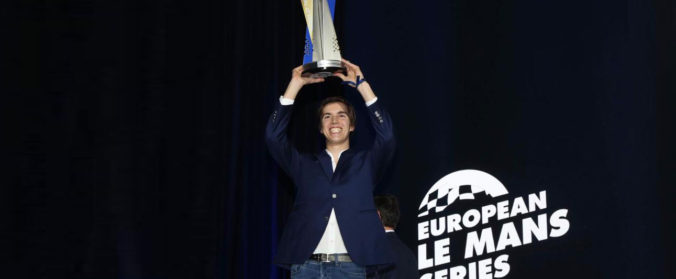 Hugo de Sadeleer wins the Rookie of the Year trophy
The European Le Mans Series 2017 season ended this Sunday in Portimão. Second in the final round, Hugo de Sadeleer was distinguished twice in Portugal as he was awarded with the "Rookie of the Year" trophy, a prize for the best "beginner" of the year.
A brilliant first season for Hugo
This trophy is a tribute to Hugo's first season, which has won two victories with Team United Autosports, and has also won several podium finishes.
The "Rookie of the Year" trophy was awarded during the European Le Mans Series awards ceremony. This ceremony was orchestrated by Gérard Neveu, General Manager of the World Endurance Championship and Pierre Fillon, President of the ACO. Indeed, the trophy was handed by the latter.
This award comes to credit the performance of Hugo who asserts himself as a pilot with a promising future.
Photo © Jakob Ebrey Photography