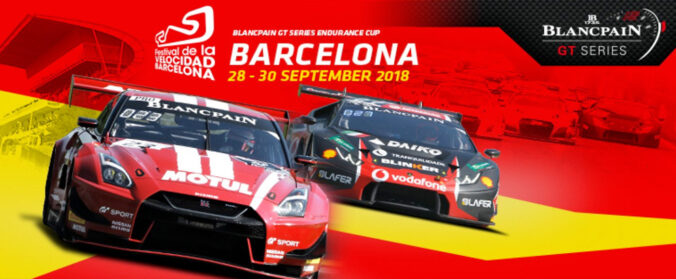 Karim Ojjeh will arrive in Barcelona with the Blancpain GT Sports Club champion title
Karim Ojjeh, officially crowned the 2018 Blancpain GT Sports Club champion after breezing to victory in the Hungaroring Main Race, will approach this race weekend in Barcelona with a lot of confidence and pleasure.
He takes his revenge on the last season behind the wheel of his BMW M6 GT3, # 2.
The last round in Barcelona may be his fifth win of the season.
The program of this weekend:
Friday, September 28th
15:55-16:55: Bronze Test
Saturday, September 29th
09:00-10:30: Free Practice
16:45-18:15: Pre Qualifying
Sunday, September 30th
09:00-10:00: Qualifying
15:00-18:00: Main Race
Two live streams to note: Saturday at 15:30 and Sunday at 12:05 on https://www.blancpainsportsclub.com/ and press live !