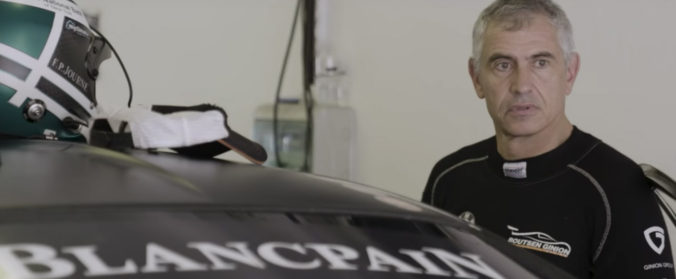 Karim Ojjeh gives a great interview on BMW's YouTube channel
From his home in Schönried, Switzerland, Karim Ojjeh gives us a touching interview on Switzerland and its history with Team BMW.
Karim Ojjeh looks back on his journey
If you were still hesitating to discover Switzerland, Karim Ojjeh will undoubtedly make you want to visit this country nestled in the heart of Europe.
Karim talks about the Swiss landscape with its mountains as far as the eye can see, which allow him to practice one of his favourite sports: hiking. A sport he enjoys because it allows him to push his limits and increase his heart rate. Karim goes on and says, "the Swiss landscapes take you to a new dimension".
Switzerland is also the country that allows him to pursue his hobby: motor sport. Karim Ojjeh participates in the Blancpain Endurance Series championship under the BMW banner.
In the second part of this interview, Karim talks about how lucky he is to be part of the BMW Team and the incredible performance of his team and vehicle, the BMW M6 GT3 I.
Karim Ojjeh says he has total confidence in his Team… The teams of engineers are great, the car is very efficient and the whole BMW team provides daily support. Without all its elements, Karim admits that he could not have achieved this level of performance in 2018.
Discover Karim's interview in the video below , starting at 9min30.