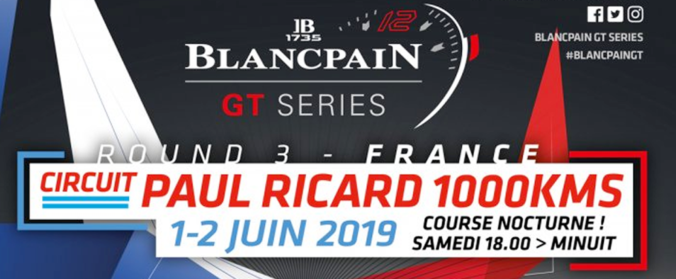 This week-end, Blancpain GT Series Endurance Cup at Paul Ricard

In its turmoil, the team was able to secure a third AM driver for Paul Ricard, hence we are to compete in AM class.
For your interest, you can join live streaming on https://www.blancpain-gt-series.com/live of:
Saturday Qualifying @ 10.40 to 11:40Race @ 18:00 to 24:00
Please note this is a 6 hours race, staring on Saturday at 18:00.
The race will be party in daylight and finish Saturday night!