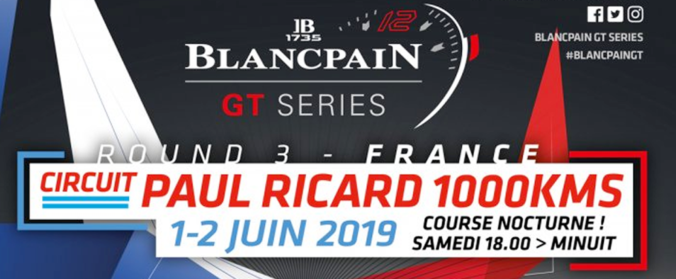 Karim Ojjeh at Paul Ricard : "No expectations!"
There are a number of wise words or quotes that you either heard from relatives, friends or others that stick with you for better or for worse. After our unsuccessful attempts in both Monza and Silverstone I despaired! We were simply slow, could not get it together and one of our drivers simply quit! It was not until the Monday before the race that the team principle called me to inform me that he had found a third driver. Great but then what. How do I go into a race weekend with a new co-driver that has experience but none on the BMW ? No expectation. That was my mental state. Go down to Paul Ricard, have a good time, do your job! It turned out to be the best way to tackle the weekend.
Angelique Detavernier showed up at Paul Ricard on Thursday afternoon for a seat fit. We explained to her the essential: traction, ABS, map switches, various pages on the dash … etc. On Friday morning, we let her drive for most of the session. Unfortunately when my turn came up, a red flag ended the entire session. She bluffed us by the end of the day, coming only 40 tenth of a second off my times! Without pushing or starting to calculate how/what we could accomplish, our state of mind was well anchored: no expectations! Just do the job! Six hours is a long!
During qualifying, Angelique pushed too hard on her second lap. She spun. By trying to put it in gear, she burned the clutch and it was game over. We started last. I took the start. We avoided all the mishap at the start of the race. When adding all the FCY (Full Course Yellows) and safety cars, I only raced 20 minutes out of the 60. During my second stint I tried to turn earlier in Turn 1 to correct the understeer. Unfortunately, that led me to hit the curb hard and the bonnet unlocked itself. I had to pit and it cost us 5 minutes. We were battling for 3rd. We continued our efforts and finished the race 4th. Angelique had a tough second stint as her insert of the seat was not well positions and she had difficulties seeing. Our other co-driver, Marc, did a great job as well and I can only thank everyone for a great effort and result. The AM drivers are pushing us very hard. The entire grid of 49 is challenging, separated by a mere 3 seconds. In 4 weeks we are at Spa for the official test day of the 24 Hours of Spa.