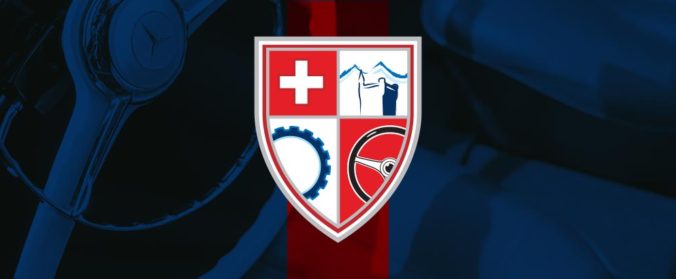 GAC Summer Programme 2019
Dear Friends,
As most of you already know, our friend and Member Jean Brandenburg has passed away last winter. He was a familiar figure on the Historic Racing scene, participating to all the events of our friends Patrick and Sylviane Peter: Tour Auto, Le Mans Classic, Classic Endurance Racing but was also a regular entrant to the Rallye Monte Carlo Historique. We will all remember his enthusiasm and kindness at our Events and already miss him. It was with a particular interest that we welcomed the venue of Alpine with 6 of their new A 110 that we could drive all day long on our snow track. We all agreed that it remained true to the spirit of its ancestor the glorious Berlinette of the 70's that is a regular participant to our training session, as driven by: Claude, Isabelle, Hugo.
It will be another active summer for our Members as the Gstaad Yacht Club (GYC) invites us to the 13th Classic Car "Rally & Yachting", which will take place on August 9th & 10th Registration will take place, at the GAC Club House in Feutersoey on Friday August 9th at 18.00 followed by a nocturnal challenge including a model boat sailing competition and a diner. After an early start at 8.00 on Saturday August 11th at the GYC Club House, the day will end with a Prize giving diner at the Gstaad Yacht Club at 20.00. We always had a lot of fun in the past driving our classic cars and manoeuvring the radio controlled sailing boats. Don't forget to register directly with the Gstaad Yacht Club, as soon as possible: assistant@gstaadyachtclub.com
The internet site is full of news from our active racing Members. It is very lively and dynamic: www.gstaadautomobileclub.ch thanks to Karim, Hugo and Jerome. We are proud of their involvement and successes in the very competitive arena of modem motorsport. Please share your racing photos, results and other news with us by sending them to: contact@karita.fr
Last but not least you will also find enclosed the minutes of our 2019 General Assembly.
We look forward to seeing you soon !