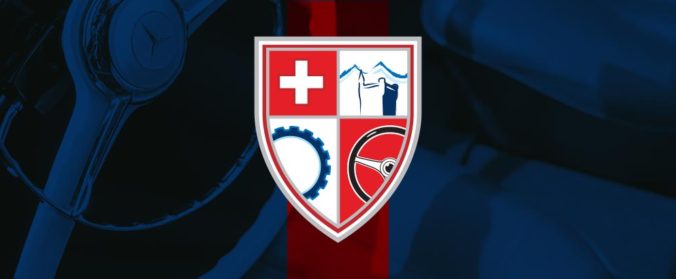 GAC Summer Programme 2020 – 14th Classic Car "Rally & Yachting"
Dear Friends,
We enclosed a picture of Hansueli in command of our last Winter Event and of our Club as President for the period of 2005-2020. As a founder of the Club he was a key actor of its development and success. We are looking forward to his friendly advice as the Club moves forward with new Committee Member Christian Traber, who will be in charge of our car Event. A well-known figure of the Historical Motoring Scene, and early Member of our Club, Christian has won most of the Historic prestigious races: Grand Prix Historic of Monaco, Le Mans Classic and many others such as the Gstaad Classic, which he won twice in the competition category. No doubt that we will benefit from his experience as a pilot and team owner. Stéphane, our new President is looking forward to actively prepare, with fellow Committee Members, the transition to the next generation.
We are pleased that the 14th Classic Car "Rally & Yachting", will take place after all, on August 7th & 8th. Registration will take place, at the GAC Club House in Feutersoey on Friday August 7th at 18.00 followed by a nocturnal challenge including a model boat sailing competition and a diner. After an early start at 8.00 on Saturday August 8th at the GYC Club House, the day will end with a Prize giving diner at the Gstaad Yacht Club at 20.00. We always had a lot of fun in the past driving our classic cars and manoeuvring the radio controlled sailing boats. Don't forget to register directly with the Gstaad Yacht Club, as soon as possible: assistant@gstaadyachtclub.com.
As the confinement period ends, we should be able to resume our racing activity. Please share your racing photos, results and other news with us by sending them to: contact@karita.fr. Our site is full of news from our active racing Members Karim, Hugo and Jérôme. It is very lively and dynamic: www.gstaadautomobileclub.ch.
Last but not least you will also find enclosed the minutes of our 2020 General Assembly.
We look forward to seeing you soon !