Monza – April 2021: I didn't sign up for this!
Prior to leaving to Monza on Thursday, I had a session on the simulator – lucky me! Within an hour, I crashed heavily 6 times with serious chassis damage! My team and especially Shogo, would not have been happy. But it was the sim!
To the track. Our only issue during the practice sessions was the loss of efficiency of the ABS. Upon investigation, we found an air bubble that lodged itself in the loom. Qualifying did not go great for me. I didn't maximize the peak of the tire and lost some time on the exit of one corner.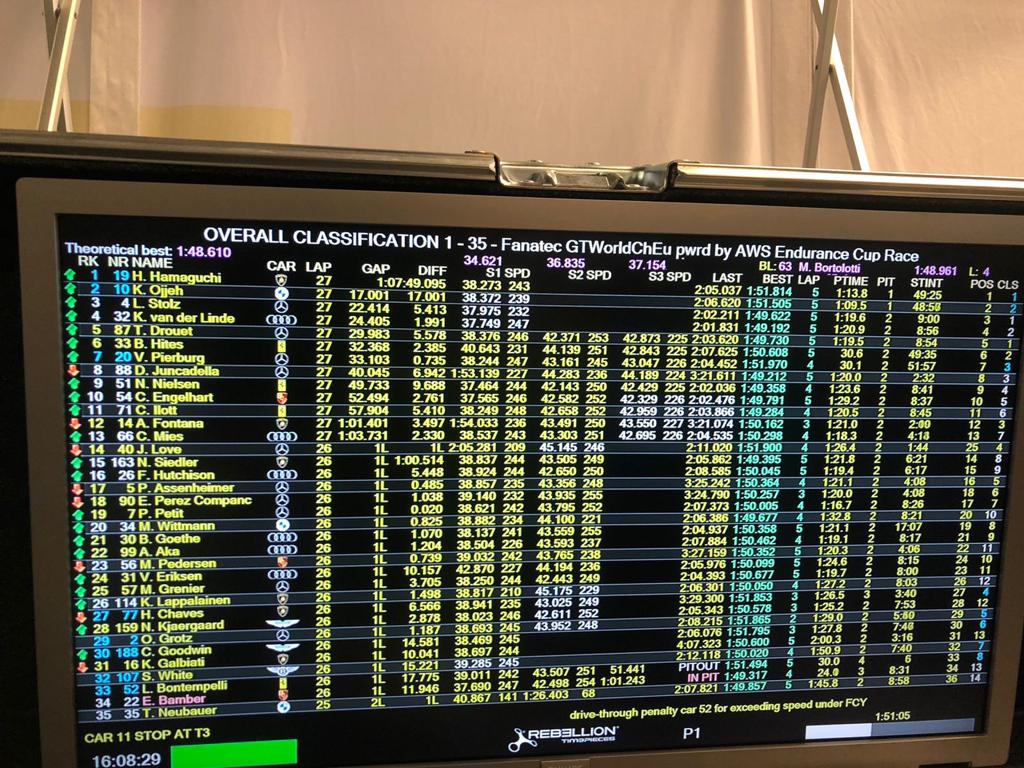 Race day. I started. On the grid I saw some rain clouds coming in and called my engineer. He stated that it would only be some drops and nothing to fear for. The race started calmly with 40 cars trying to go through a mouse trap! All went well. I caught a car and passed him and I was steadily catching the others, until … rain drops appeared on one part of the circuit! The rain drops became bigger, heavier and … it started to rain! I asked my engineer to pit but he asked me to stay out. At the exit of one corner I told myself "I'didn't sign up for this". Where is the nice warm Italian sun? I was breaking hoping not to crash into cars and upon applying throttle, the rear was all over. I radioed the pits again and again: "What are you doing? I am on slicks and the track is wet!".
After 4 laps the God listened and a full course yellow was deployed at which time my engineer called me in to switch tires. By keeping me out, we jumped ahead of the competition. Towards the end of my stint, my engineer waited to the last minute to pit me in for a driver change. We were 2nd overall and 1st in class!! My co-driver, Jens, took the wheel and did a great job. On his in-lap, the rear left tire blow up and it was over. We had the race won had it not been for the tire blow up. It was really disappointing for everyone, but you have to know to put it aside and think of the next race!
A quick note on the car's livery. The creator of the comic book Michel Vaillant passed away in January 2020. A big/respectable race car driver and collector passes away in December 2020, Marc Blaton. Both were known and friends to the team and the team is privileged to honor them to what should be the last year of the BMW M6 GT3.
… Karimz