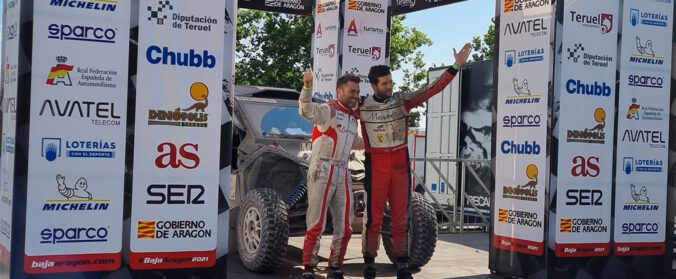 First Rally Raid BAJA SPAIN – First podium for Jerome de Sadeleer and Michael Metge
First time for Jerome de Sadeleer at the Rally Raid BAJA SPAIN and first podium with a third position in the T4 category ! Jerome did the race with the former bicker Michael Metge, winner of the last motorbike rally raid of BAJA SPAIN.
For Michael Metge it was a retraining in four wheels and for Jerome a first time in a buggy BRP. But luck blessed the beginner with this first success for the team MMP Competition ! The team was rewarded with a third position and a fourth position for the speed on 36 buggy participant in the race.
" P3!!! Something crazy happened this weekend! I randomly entered the Rally Raid World Cup BAJA SPAIN having never driven off a race track and finished P3 in certainly the most competitive class there is. I was also 4th fastest from 36 buggies! beginners luck?"

Jerome De Sadeleer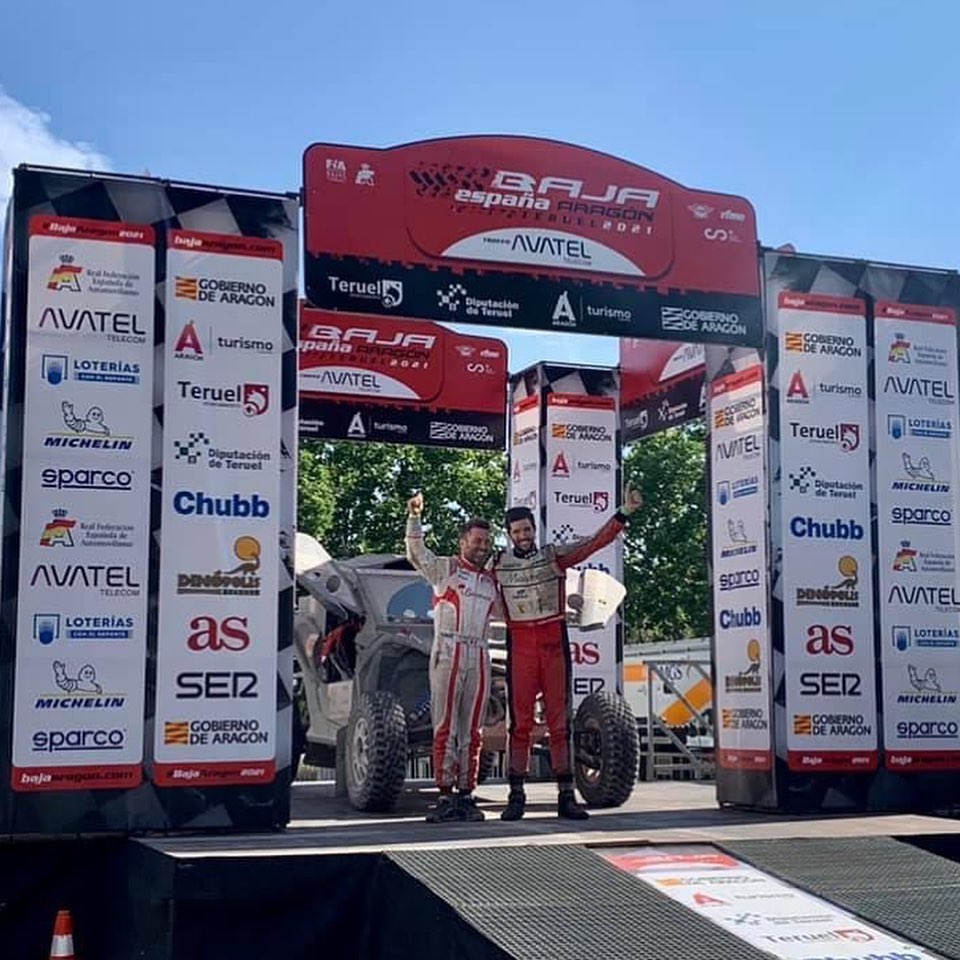 BAJA SPAIN : A reference in desert race
The project of BAJA SPAIN started in the eighties with the mythic Paris-Dakar and the envy to do a rally race in Europe. A French-Spanish group lead by François Vincent and Carlos Gracia, decided to import the idea of this event to Spain. The perfect landscape was found in Aragon a beautiful semi-deserted area called Monegros, a terrain for a 1.000 km non stop race. In 2018 the Baja Spain celebrated its 35th anniversary ! Under the tricky conditions, man and machines have to show the best of themselves.
A Dakar in perspective for the new team ?
Michael Metge already did seven participation in the Dakar and other rally raid around the world. This successful association for a first time could bring them to the Dakar, who's to know?!