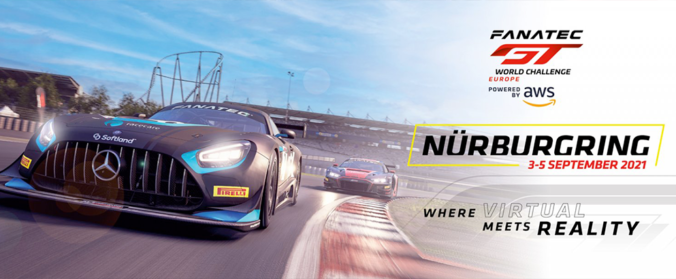 Nürburgring … T-1
Hi Everyone,
I have chosen the title T-1 for a purpose. T-1 generally signifies the penultimate lap. It can stand for anything "before" the end. In this particular case, it was the second to last race with the BMW M6 GT3. Our last race with the car is scheduled for the second weekend of October, after which the car will be retired for good.
A weekend full of unforeseen
Our Friday morning practice was a good way to start the weekend, but we finished having to repair a piece connecting both the gearbox and the engine that had broken. It took the full afternoon! So no driving, expect for a quick in-out shake out lap at end of the day.
Saturday, meant that we had to get it all line-up: car, drivers, team … . The car felt okay with some slight changes to correct the "slight" understeer. We did not do a great job in qualifying on Sunday morning, and we started to be afraid of the race as the ambiant temperature was rising above 25 degrees. We knew it was going to be tough.
I took the start, being very careful. I was able to stay in contact with the cars ahead of me, but it was getting more and more difficult as the tires wore out. At mid-point of my stint I could not feel the front turn nor the feel of the brake pedal. It was really tough. I gave it my best. After my stint, I was disappointed, frustrated, sad in that I had given it my all, but to no avail. Jens L., did a great job during his stint. However, after Jens K. took the wheel the transmission broke yet again. A DNF (Did Not Finish).
We are looking forward the next race
I look forward to going to Barcelona and end the season. We have been invited by BMW to test the new BMW M4 GT3 (https://www.bmw-motorsport.com/en/topics/bmw-m-motorsport/race-cars/bmw-m4-gt3.html) in Valencia a couple of days after Barcelona. I sure hope that the problems the M6 encountered have been re-thought and re-engineered on the M4. I have been told they have been =).
Thank you all for your support … t'll next time.
Karim