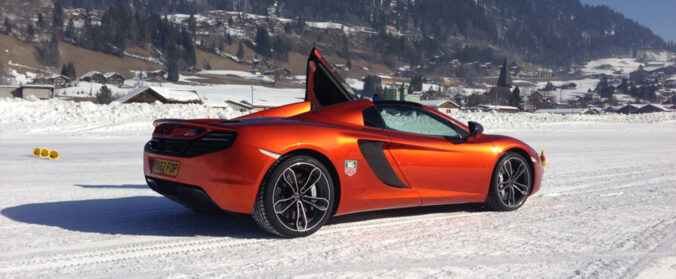 GAC Winter Programme 2021
Dear Friends,
We are looking positively toward 2022 with the hope that we will be able to practice in Saanen. To this regard we have reserved the snow track on January 3rd and February 19th. Additionally, we have also concluded with the Gstaad Yacht Club a reciprocity agreement. lt will allow us to use their Restaurant and attend their many evening events (procedure will be sent by mail). After many years of a friendly relation with the Gstaad Yacht Club, we are delighted to reinforce our ties. Above all, our thoughts go to Hansueli, Fabian and Dominik for the tragic loss of Beate, who will be dearly missed by all of us.
The fifteenth Classic Car "Rally & Yachting", was as always great fun. lt started with the registration at our Club house before the traditional model boat regattas held in the outside swimming pool of hotel Alpina. The prize giving diner at the Gstaad Yacht Club was as usual superb. Attending Members included: Hansueli Brand, Philippe Lancksweert, Stanislas de Sadeleer, Christian Traber and Cosimo Violati.
The Committee has developed over the years a close relationship with the organizer of the Zoute Grand Prix(www. zoutegrandprix.be), a world class event, which combine: a Rally, a Concours d'Elégance, an Auction and a Luxury Car Show in the beautiful sea resort of Knokke le Zoute. They have prepared a special package for international guests to share the unique atmosphere of the event that we will forward at a later date. Regular guests among our Members include: Isabelle & Stanislas de Sadeleer, Philippe Lancksweert and Stéphane Gutzwiller.
The Training & Snow-Driving Events on the Saanen Airport, General Assembly and Annual Diner will be held at the following dates:
03/01/2022: Training & Snow-Driving Event with the Gstaad Yacht Club in Saanen
18/02/2022: General Assembly at our Club House
19/02/2022: Yearly Snow-Driving Event followed by Annual Diner at 19.30 at our Club House.
Members are welcomed to invite friends to our diner (CHF 100.- charge per guest).
Please make sure to retum the attached answer-forms, and to review the safety procedure instruction, which are also enclosed with the agenda of the General Assembly 2022.
The annuity for 2022 has been set at CHF 2'000.- for individual members and at CHF 3'000.- for couples. Children of Members will be charged CHF 1'000.- this year
We look forward to seeing you soon