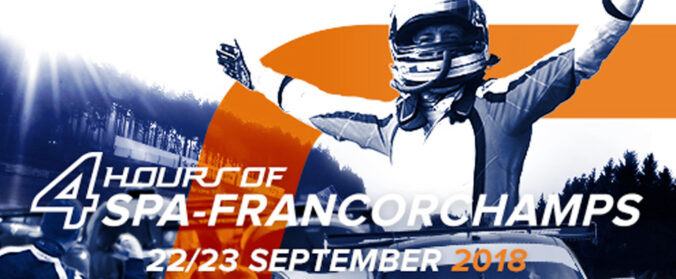 Hugo de Sadeleer at the start of the 4 Hours of Spa-Francorchamps
Hugo de Sadeleer, intends to break the black series he had to face during his last races. Whether it was at the 4 Hours of Silverstone or at the 4 Hours of Red Bull Ring, Hugo was unlucky… The 4 Hours of Spa-Francorchamps represents, for him and his Team United Autosports, a golden opportunity to get back in the spotlight. The race is scheduled on 22 and 23 of September, on the legendary circuit in the heart of the Belgian Ardennes.
SPA-FRANCORCHAMPS, A LEGENDARY ROUTE
Spa-Francorchamps is a historic circuit and probably the most awaited race of the year. Its 7-kilometer-long route, which requires technical expertise and experience, is appreciated by all drivers for its unique character. Here, Hugo signed the fifth and penultimate round of the 2018 European Le Mans Series Championship, bringing together no fewer than 31 teams, 40 cars, and 110 drivers.
The Swiss driver has a special attachment to this circuit because he won the very first victory of his career there. If it brings him luck, Hugo will have to rely on his teammates William Owen and Wayne Boyd with whom he will share the JSP217 Gibson Ligier number 32.
A few days before the start, Hugo is confident: "Spa is the best and probably the most difficult track on the calendar. I've had some of the best moments of my career at this track and I'm confident that the change we have made to our package should give us the extra performance that we've been hoping for."
The qualifications of Saturday 22nd and the 4 Hours of Spa-Francorchamps on Sunday 23rd September will be broadcast live on www.europeanlemansseries.com.