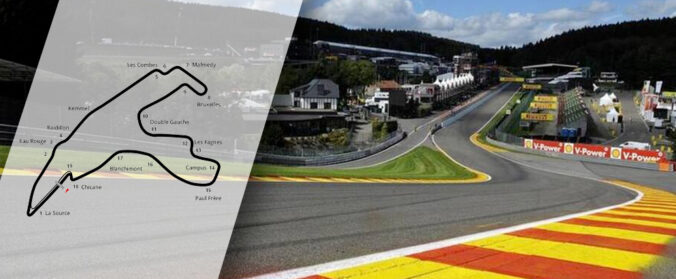 Spa-Francorchamps: Positive race for Hugo and his teammates
Renowned as being very technical, the Spa-Francorchamps circuit was not a gift to the participants of the ELMS race which took place on September 23rd. It was under heavy rain that Hugo de Sadeleer and his teammates took the start of the 4 Hours of Spa-Francorchamps 2018 edition.
SINGING IN THE RAIN
With heavy rain the decision was taken to start the race 75 minutes earlier than planned, at 10:45 am, in order to get through the storms scheduled.
Quickly, the deterioration of the track and visibility conditions were such that 2 hours later, the race was interrupted by the red flag. Therefore, the results were endorsed and half of the points were awarded.
HUGO SNATCHES THE 6TH POSITION IN LMP2
Team United Autosports shone despite the difficult conditions with a double victory.
Indeed, the Ligier n°32 of Hugo de Sadeleer and his teammates finished the race in sixth place.
Following this race, Hugo declared : "The Ligier was great for me. I was very comfortable but was unfortunately stuck behind traffic in which there was some pretty aggressive driving so I needed to be cautious and stay out of it despite being quicker than some of those ahead. The car was also good in qually but I didn't get the full potential out of it – I underestimated the grip level of the Michelins."
With more experience, Hugo is already thinking about the sixth and final round of the ELMS championship, which will take place on 28 October in Portimão, Portugal.