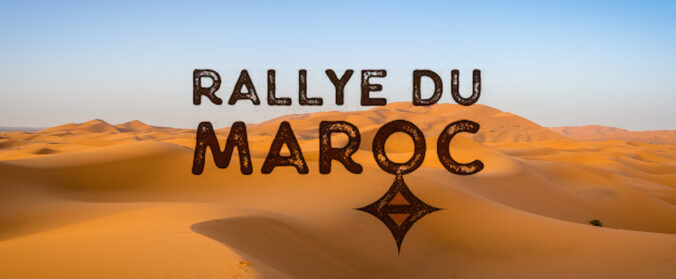 A new adventure for Jerome at the 2021 Rallye du Maroc !
Newly formed Saudi Rally Raid outfit, Team Galag have confirmed that Jerome de Sadeleer will join the team for the 2021 Rallye du Maroc. The team will also be announcing a broader racing programme at a later date. As a reminder, the race 2021 will take place from October 7 to 13.
The Baja Aragon follows up on a new adventure !
It won't be the first time the Swiss driver races the TG-D1 as he participated in the Spanish round of the FIA World Cup for Cross Country Bajas, the Baja Aragon. De Sadeleer's consistent driving resulted in a fantastic 3rd place in Spain.
De Sadeleer is looking forward to participate to the Rallye du Maroc
De Sadeleer will race alongside co-driver Mika Metge. Metge is a former Honda and Yamaha factory driver who has participated in no less than 7 Dakar Rallies. Metge got his first taste of Co-Driving in the Baja Aragon last July.
" I'm really excited to be joining the newly formed Team Galag. We have worked many months behind the scenes to create a high performing race team. We know our buggy is quick, reliable and we know we have some great technical talent supporting us. That means it's up to the driver and co-driver to deliver! Our P3 finish at the Baja Aragon was super encouraging so Mika and I go into the Rallye du Maroc with our head high. Watch this space as there will be some big announcements coming up in the near future. "

Jerome de Sadeleer

The Team Galag expects at lot from this race !
De Sadeleer will be trading the racetrack and his regular sports prototype racer for a T4 SSV. He will race on Team Galag's brand new TG-D1 Can Am Maverick prepared and built by MMP Competition in Toulouse, France.
" We're very happy to welcome Jerome and Mika in one of our two TG-D buggies. We're confident that they'll do well on their first stab at this notoriously gruelling rally. Both of them have certainly proved themselves as serious contenders, after a fantastic P3 at the Baja Aragon. We're hoping for a good result at Rallye du Maroc in the lead up to an even bigger rally next year. "

Talal Al Faisal, the founder & team owner oh the Team Galag


"Launching Team Galag this year has been a great adventure, and I'm pleased to have signed Jerome onto the team. He's not only quick, but a reliable pair of hands, as shown by him finishing 3rd in his first ever rally, the Baja Aragon. He and Mika have shown that they work well together which gives me confidence for our programme. I really look forward to announcing Team Galag's racing plans in the near future. "

Cyril Neveu, team principal of the Team Galag


The team have set themselves the ambitious goal of finishing in the top-10 of the FIA T4 class at this year's Rallye du Maroc.